About National Knife Day
How long until National Knife Day?
National Knife Day

.

Dates of National Knife Day

2024

USA

Saturday, August 24th

National Knife Day

2023

USA

Thursday, August 24th

National Knife Day

2022

USA

Wednesday, August 24th

National Knife Day

2021

USA

Tuesday, August 24th

National Knife Day

2020

USA

Monday, August 24th

National Knife Day

Summary
That's not a Knife day - this is a Knife day!
In the United States, National Knife Day is celebrated on August 24th. Though it's not thought to be an old holiday, nobody really knows why National Knife Day is observed every year on this date.
😂 I used to live hand to mouth. Do you know what changed my life? Cutlery
A knife is a cutting tool with an exposed cutting edge or blade, hand-held or otherwise. Knives have been used since time immemorial and were some of the first tools used by humankind. Early knives were made of wood, bone, and stone; later, metal was used. Today, knives are made from a variety of materials including metals, plastics, and ceramics.
While some may view knives as weapons, they are so much more than that. Knives have been around for centuries and were originally created for hunting and self-defense. Nowadays, they are used for a variety of purposes, such as cooking, carving, and even opening boxes. In addition to their utility, knives also make excellent tools for survival in the wilderness.
Whether you are an outdoorsman or a home cook, it is important to have a good knife.
There are different types of knives for different purposes. The most common type of knife is the chef's knife. It is a versatile all-purpose knife that can be used for slicing, chopping, and mincing. Another common type of knife is the paring knife. It is a small knife that is used for peeling and slicing fruits and vegetables. A bread knife has a serrated blade that is used for cutting bread.
On this day, people celebrate by sharing their love of knives with others. They may do this by giving away knives, attending knife shows, or simply talking to others about knives. Regardless of how they choose to celebrate, National Knife Day is a day for knife enthusiasts to come together and enjoy their shared passion.
Similar Observances
Explore more Action holidays
Other Observances on August 24th 2023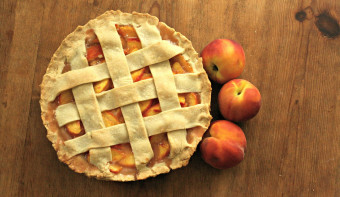 A homemade peach pie is the perfect summer dessert. Here's how to make one for National Peach Pie Day!
Read More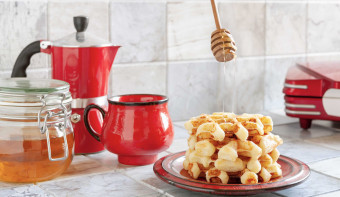 Find out the dates, history and traditions of National Waffle Day
Read More
All events on August 24th 2023