About Festival of Sleep
How long until Festival of Sleep?
Festival of Sleep

.

Dates of Festival of Sleep

USA

Fri, Jan 3

Observances Holiday

USA

Wed, Jan 3

Observances Holiday

USA

Tue, Jan 3

Observances Holiday

USA

Mon, Jan 3

Observances Holiday

USA

Sun, Jan 3

Observances Holiday

Summary
A day to highlight the importance of a good night's sleep to our health and well being.
Not getting enough sleep seems harmless enough and let's face it, the holidays were busy, you were stressed from social engagements and family reunions and gift-giving, etc., so you slept less and felt exhausted more. But that lack of sleep can actually do more damage to your overall health than you might realize.
Experts agree that sleep is crucial to good health, and many of the costs of poor sleep go unnoticed. Medical conditions, such as obesity, diabetes, and cardiovascular disease have been linked to insufficient sleep, and sleep deprivation is considered an important risk factor for several illnesses according to the Division of Sleep Medicine at Harvard Medical School.
Did you know? If all the sleep-deprived people in the USA got an extra hour in bed each night there would be a boost to the economy of around $226.4 billion.
Did you know? Early humans may have hibernated through the winter.
How to get a Good Night's Sleep
Here are some tips on how to get a good night's sleep:
Stick to a sleep schedule: Try to go to bed and wake up at the same time every day, even on weekends. This helps regulate your body's clock and promotes better sleep.

Create a bedtime routine: Develop a relaxing bedtime routine to help you unwind before sleep. This might include taking a warm bath, reading a book, or doing some gentle stretching.

Create a sleep-conducive environment: Make sure your bedroom is cool, quiet, and dark. Use blackout curtains, earplugs, or a white noise machine if needed.

Limit screen time before bed: The blue light emitted by electronic devices can interfere with sleep. Avoid using phones, tablets, or computers for at least an hour before bedtime.

Limit caffeine and alcohol intake: Avoid caffeine and alcohol in the evening, as they can disrupt sleep.

Exercise regularly: Regular exercise can improve the quality of your sleep, but avoid vigorous exercise within a few hours of bedtime.

Manage stress: Stress and anxiety can interfere with sleep. Practice relaxation techniques such as meditation, deep breathing, or yoga.
By following these tips, you can improve the quality of your sleep and wake up feeling refreshed and ready to tackle the day ahead.
Similar Observances
Other Observances on January 3rd 2024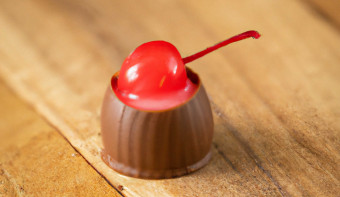 Find out the dates, history and traditions of National Chocolate Covered Cherry Day
Read More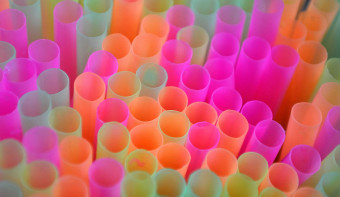 Find out the dates, history and traditions of National Drinking Straw Day
Read More
All events on January 3rd 2024