About National Red Wine Day
How long until National Red Wine Day?
National Red Wine Day

.

Dates of National Red Wine Day

2024

USA

Wednesday, August 28th

National Red Wine Day

2023

USA

Monday, August 28th

National Red Wine Day

2022

USA

Sunday, August 28th

National Red Wine Day

2021

USA

Saturday, August 28th

National Red Wine Day

2020

USA

Friday, August 28th

National Red Wine Day

Summary
Find out the dates, history and traditions of National Red Wine Day.
OK, a large part of today is an excuse to kick back and enjoy a glass (or two) of red wine, but if you get those "It's not wine o'clock already?" looks, then take comfort in the fact red wine is much more than just a relaxing drink with cheese.
It contains antioxidant polyphenols that are also found in other dark fruits and vegetables. These antioxidants are responsible for the red wine's ability to protect the heart, improve the health of blood vessels, and reduce inflammation and risk for certain cancers including colon cancer.
Red wine makes it easier to digest different foods due to its tannins which are responsible for reducing acid levels in the stomach and small intestine.
Here are a few of our favorite varieties of red wine to consider today.
Pinot Noir
Pinot Noir is a light-bodied red wine that originated in Burgundy, France. Pinot Noir is usually made from thin skins of the Pinot Noir grape that grow in cooler regions like Oregon, California, and Australia. Because of its high acidity and low tannins, this wine pairs well with medium-bodied foods such as grilled salmon or roasted chicken. Though you may know all this as just ten days earlier, on August 18th, Pinot Noir has its very own holiday. Grab a few bottles from different regions, and see what magic awaits you in the bottles!
Red Blend
Another varied red for you to try is a red blend. This label is for red wines that contain more than one grape variety, which means they vary in color, aroma, structure, flavor, and more. No two bottles will be alike. Set up a taste test this Red Wine Day and see which flavors you prefer. You may even find that the blend with heavy merlot grapes spurs a love for Merlot in the future.
Cabernet Sauvignon
Cabernet Sauvignon is the most widely planted grape in the world and has been the king of wines for hundreds of years. It is a dark, lush red that will complement almost any meal. There are various types of Cabernet Sauvignon to suit your specific taste: reds with more fruit, or those with more oak-aged notes, or even one that is perfect for sipping on its own while you watch a movie.
It's used in various wines and pleases most people, even if they're not huge red wine drinkers. If you have a friend who prefers fruit-forward wine, then opt for a California Cab. If herbs are their thing, a French Cab will be a bit more herbal and spicier.
Merlot
The other most popular planted grape is Merlot. It's an easy entry point for anyone trying to enjoy red wine. It's easy to drink, fruity, and incredibly easy to fall in love—and it's not full of tannins. But there's more to Merlot than its simplicity—you can find cool-climate Merlots from France, Italy, and Chile as well as warm-climate Merlots from California, Australia, and Argentina. Either way, you're sure to love it!
Zinfandel
Zinfandel is the most widely known of the "red wines." It is an American grape that originated from Croatia and was introduced into France by emigrating Croatian farmers in the 1830s. Zinfandel typically has a medium to full-bodied flavor with a deep color, high alcohol content, and strong tannins. It's another good wine to pair with your meat-filled barbecue or even a nice pasta dish!
Did you know?
How do you hold a wine glass? There is a right and wrong way. Wine glasses should be held by the stem so that the hand does not raise the temperature of the wine. The stem is for a reason!
Similar Observances
Explore more Alcohol holidays
Other Observances on August 28th 2023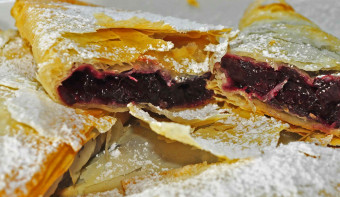 Cherry Turnovers are a welcome and tasty treat, especially when served warm from the oven.
Read More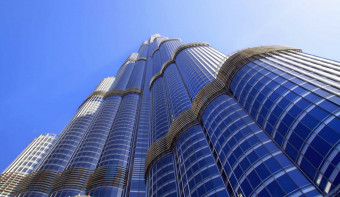 Find out the dates, history and traditions of Emirati Womens Day
Read More
All events on August 28th 2023