About National Beans 'N' Franks Day
How long until National Beans 'N' Franks Day?
National Beans 'N' Franks Day

.

Dates of National Beans 'N' Franks Day

2025

USA

Sunday, July 13th

National Beans 'N' Franks Day

2024

USA

Saturday, July 13th

National Beans 'N' Franks Day

2023

USA

Thursday, July 13th

National Beans 'N' Franks Day

2022

USA

Wednesday, July 13th

National Beans 'N' Franks Day

2021

USA

Tuesday, July 13th

National Beans 'N' Franks Day

Summary
Find out the dates, history and traditions of National Beans 'N' Franks Day
July 13th is National Bean 'n Franks Day in The United States.
Franks 'n Beans, also called Beanie Weenies, is a dish that can be a main course or a side. Often served in informal settings, it is similar to pork and beans, but substitutes hot dogs or frankfurters for pork.
Similar Observances
Explore more Food holidays
Other Observances on July 13th 2024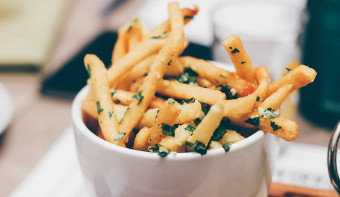 Did you know? French Fries aren't French. They come from Belgium.
Read More
All events on July 13th 2024