About National Oatmeal Muffin Day
How long until National Oatmeal Muffin Day?
National Oatmeal Muffin Day

.

Dates of National Oatmeal Muffin Day

2025

USA

Friday, December 19th

National Oatmeal Muffin Day

2024

USA

Thursday, December 19th

National Oatmeal Muffin Day

2023

USA

Tuesday, December 19th

National Oatmeal Muffin Day

2022

USA

Monday, December 19th

National Oatmeal Muffin Day

2021

USA

Sunday, December 19th

National Oatmeal Muffin Day

Summary
Find out the dates, history and traditions of National Oatmeal Muffin Day
Oatmeal muffins are muffins that are full of whole grains. They are made from a combination of a flour base, oil and eggs which gives it a very high ratio of protein and healthy carbohydrates. The oats give it a lot of fibre which helps improve digestion.
Ingredients:
-1 cup cooked oatmeal
-1/2 cup milk
-1 egg
-1/4 cup vegetable oil or butter, melted
-1 1/2 cups all-purpose flour
-1 teaspoon baking powder
-1/4 teaspoon baking soda
-pinch of salt
-1/2 cup blueberries, fresh or frozen (thawed)
Instructions:
Preheat oven to 400°F. Grease a 12-cup muffin tin. In a medium bowl, combine oatmeal, milk, egg and oil or butter. Stir in flour, baking powder, baking soda and salt. Stir in blueberries. Fill each muffin cup two-thirds full. Bake for 20 minutes or until a toothpick inserted into the center comes out clean. Cool on a wire rack for 10 minutes before removing from tin to cool completely.
Similar Observances
Explore more Food holidays
Other Observances on December 19th 2023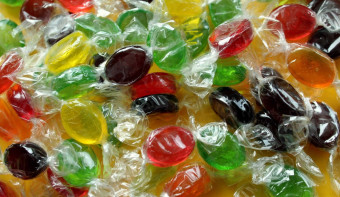 Find out the dates, history and traditions of National Hard Candy Day
Read More
All events on December 19th 2023