About Drink Wine Day
How long until Drink Wine Day?
Drink Wine Day

.

Dates of Drink Wine Day

2025

United Kingdom

Tuesday, February 18th

Drink Wine Day

2024

United Kingdom

Sunday, February 18th

Drink Wine Day

2023

United Kingdom

Saturday, February 18th

Drink Wine Day

2022

United Kingdom

Friday, February 18th

Drink Wine Day

2021

United Kingdom

Thursday, February 18th

Drink Wine Day

Summary
Whatever it is, you can definitely wine about it today. It's National Drink Wine Day.

Drink Wine Day in other countries
Drink Wine Day internationally
The purpose of National Drink Wine Day is to spread the love and health benefits of wine. Wine has played an important role in history, religion and relationships.
The individual who established National Drink Wine Day (NDWD) is Todd McCalla, who also invented National Margarita Day (Feb 22).
"I just really enjoy a glass of wine," McCalla said when asked about his motivation for starting the holiday in 2007.
Is wine healthy?
Wine may protect our hearts when it is consumed in moderation. That means up to one drink per day for women, and up to two drinks per day for men, according to US dietary guidelines. And no, a glass of wine is not filling it up to the rim. One drink is five ounces. One researcher said there is a 30% reduction in the risk of heart attack compared to nondrinkers.
Can red wine decrease your blood pressure?
It worked for mice, but that doesn't mean it will work on humans. In a recent study, mice were fed large quantities of a compound found in red wine and experienced a drop in blood pressure. But researchers warn this isn't humans' cue to drink bottomless amounts of red wine.
Grape or Grain?
Is there any truth to the saying "Beer before wine, always fine"? Not really, according to hungover study participants. You can try all of the myths about how to avoid hangovers while drinking, but European researchers say there isn't a difference in the feeling of a hangover after drinking wine first followed by a beer or vice versa. You will still be hungover if you drink too much.
Here are a few interesting facts related to drinking wine (Courtesy: The Drinks Business, Statista, Bucks County Herald and The Black Label)
California produces the largest amount of wine in the country. The state dominates the list, followed by Washington, New York, Pennsylvania and Oregon, according to a report. The state had more than 4,500 wineries in 2020 and produced almost 300 million cases of wine that year, the second one being Oregon with 850 wineries that produced 15 million cases of wine.
California is way ahead in wine consumption as well. In 2020, people in the state consumed 156,032 gallons, while South Dakota consumed the least with 1,226 gallons.
More women prefer wine to beer. A survey from 2019 revealed that 43.2% of female respondents chose wine as their favorite alcoholic drink, while only 16% chose beer.
Men's average per-bottle purchase is $4.04 higher than women's. That's according to a survey conducted by WineBusiness.com. Results from the survey also claimed that men were more motivated to drink wine socially to help them brag about their wine knowledge and boast about their collections. Women, on the other hand, said they drank it for social reasons and relaxation.
Some people are scared of wine. Now, time for an unusual titbit about wine. Did you know that there are people who have a fear of wine? The condition is called oenophobia, which "triggers excessive and irrational fear or hatred, likely in the form of panic or anxiety."
Similar Observances
Explore more Alcohol holidays
Other Observances on February 18th 2024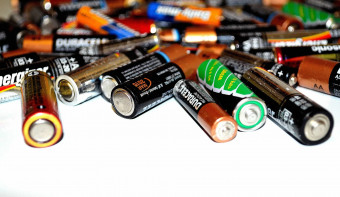 Introduced to appreciate the convenience batteries have introduced to people's lives.
Read More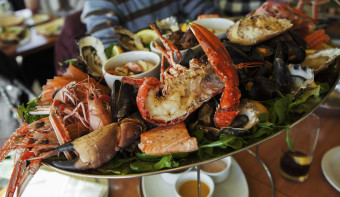 Find out the dates, history and traditions of National Crab Stuffed Flounder Day
Read More
All events on February 18th 2024