About National Battery Day
How long until National Battery Day?
National Battery Day

.

Dates of National Battery Day

2025

USA

Tuesday, February 18th

National Battery Day

2024

USA

Sunday, February 18th

National Battery Day

2023

USA

Saturday, February 18th

National Battery Day

2022

USA

Friday, February 18th

National Battery Day

2021

USA

Thursday, February 18th

National Battery Day

Summary
Introduced to appreciate the convenience batteries have introduced to people's lives.
This day is observed on the birthday of Allesandro Volta (1745 - 1827).
Alessandro Volta was an Italian physicist, chemist who was a pioneer of electricity and power. He is credited as the inventor of the electric battery and the discoverer of methane.
February brings changing weather patterns across many parts of the US. Battery-related service calls increase during frigid temperatures. In fact, on an average February day, battery-related needs account for 24% of local service calls.
Motorists should be aware of signs that a car's battery is nearing the end of its life. A few things to look out for:
Vehicle cranks slowly when trying to start
Grinding, clicking or buzzing when the ignition is turned on
Vehicle has stalled
Headlights dim when idling, but brighten when the driver revs the engine
Battery is more than 3 years old
Motorists can also adopt some common practices to avoid a battery breakdown:
Test your battery if it's 3 years or older – it could be on the brink of dying and leaving you stranded!
Inspect your car battery at every oil change – there could be visual signs of damage or corrosion. Another indicator that your battery may be close to dying!
Make sure cable connections are clean and tight – corrosion could compromise the electrical connections and cause your car not to start.
Check the mounting hardware – excessive vibration from a loose battery is a detriment to battery life.
Purchase batteries from high-volume sellers with fresh stock like AAA or NAPA – old batteries that sit on a shelf too long may need replacing much sooner than expected.
Install the right battery for your vehicle – installing an incorrect battery can cause major damage to the car's electrical system.
Choose a reputable and trusted auto repair shop
Similar Observances
Explore more General holidays
Other Observances on February 18th 2024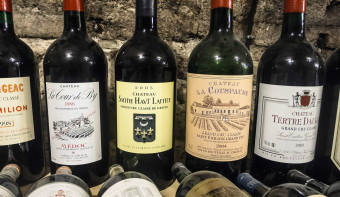 Whatever it is, you can definitely wine about it today. It's National Drink Wine Day.
Read More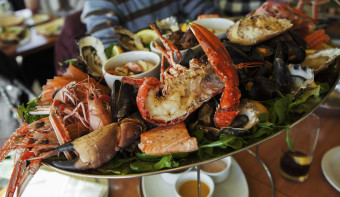 Find out the dates, history and traditions of National Crab Stuffed Flounder Day
Read More
All events on February 18th 2024