About International Literacy Day 
How long until International Literacy Day ?
International Literacy Day 

.

Dates of International Literacy Day 

2023

Botswana

Friday, September 8th

International Literacy Day 

2022

Botswana

Thursday, September 8th

International Literacy Day 

2021

Botswana

Wednesday, September 8th

International Literacy Day 

2020

Botswana

Tuesday, September 8th

International Literacy Day 

2019

Botswana

Sunday, September 8th

International Literacy Day 

Summary
773 million adults and young people lack basic literacy skills.

International Literacy Day  in other countries
International Literacy Day  internationally
International Literacy Day  in Botswana in 2022
This United Nations International Day is a Commemoration Day in Botswana.
The 8th of September was proclaimed International Literacy Day by UNESCO in 1966 to remind the international community of the importance of literacy for individuals, communities and societies, and the need for intensified efforts towards more literate societies.

The issue of literacy is a key component of the UN's Sustainable Development Goals and the UN's 2030 Agenda for Sustainable Development.
Find out more
Similar Observances
Find out the dates, history and traditions of World Teachers Day
Read More
A day to celebrate the teaching profession and to acknowledge their efforts to help generations of learners realise their talents and dreams.
Read More
Explore more Education holidays
Other Observances on September 8th 2022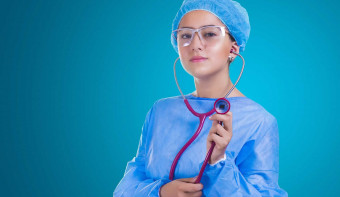 Find out the dates, history and traditions of National Pediatric Hematology/Oncology Nurses Day
Read More
All events on September 8th 2022