About National LGBT Center Awareness Day
How long until National LGBT Center Awareness Day?
National LGBT Center Awareness Day

.

Dates of National LGBT Center Awareness Day

2024

USA

Saturday, October 19th

National LGBT Center Awareness Day

2023

USA

Thursday, October 19th

National LGBT Center Awareness Day

2022

USA

Wednesday, October 19th

National LGBT Center Awareness Day

2021

USA

Tuesday, October 19th

National LGBT Center Awareness Day

2020

USA

Monday, October 19th

National LGBT Center Awareness Day

Summary
Find out the dates, history and traditions of National LGBT Center Awareness Day
On October 19th, LGBT Center Awareness Day is a national day of action focused on awareness around the work of LGBT community centers everywhere.
The day was planned to help bring national attention to the Community Center Movement within the LGBT movement, which serves over 40,000 people weekly, and highlight the ways that people can get involved or utilize their local centers.
This day is an opportunity to raise awareness of the impact of LGBT Centers on communities world-wide. LGBT issues are gaining wider exposure in local, national and global arenas. LGBT Center Awareness Day is an opportunity for us to collectively create a greater awareness of the impact of LGBT centers in their communities and on their campuses; to acknowledge supporters and volunteers; and to educate people about our mission and our accomplishments. LGBT centers operate both in communities and on college campuses. LGBT Community Centers are embedded in their local communities. LGBT Campus Centers and Offices are embedded in college campuses, providing support and education to the college community.
Why is LGBT Center Awareness Day important?
LGBT Community Centers serve over 43,500 individuals in a typical week and refer over 6,000 individuals to other agencies for services and assistance. They are often the only staffed non-profit LGBT presence in the area and the first point of contact for people seeking information, coming out, accessing services or organizing for social change. Over 210 college campuses across the U.S. and Canada support an LGBT center or office, meaning that they collectively serve 4 million college students. Campus centers provide information and referrals to students, staff, faculty, and community members. They often provide training, resources, and advocacy. LGBT Center Awareness Day is an opportunity to spotlight the great work that centers do, both on campus and in communities, and to highlight the (sometimes life-saving) services that they provide.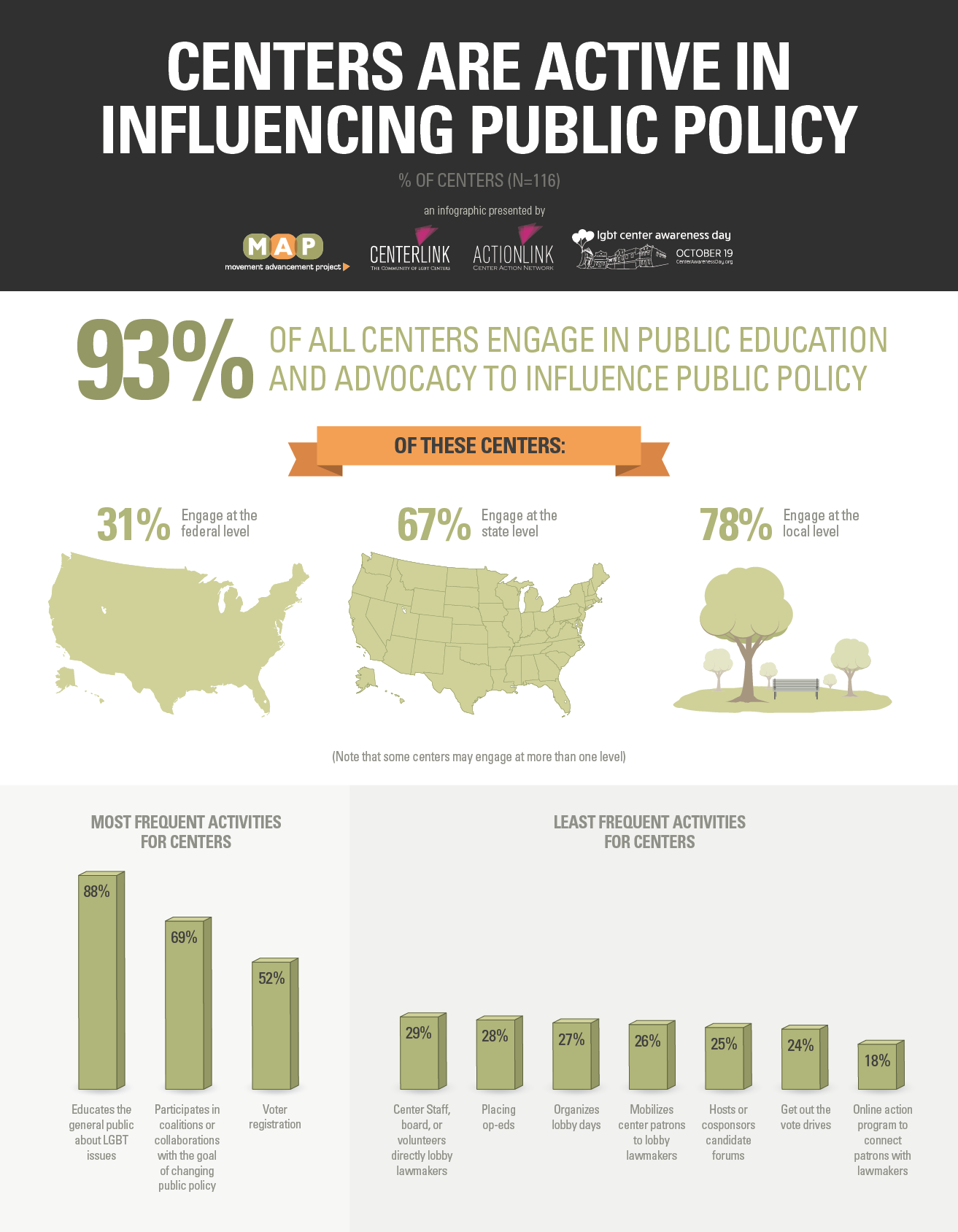 Similar Observances
Explore more Diversity holidays
Other Observances on October 19th 2023
All events on October 19th 2023