About Halloween
How long until Halloween?
Halloween

.

Dates of Halloween

2025

USA

Friday, October 31st

Halloween

2024

USA

Thursday, October 31st

Halloween

2023

USA

Tuesday, October 31st

Halloween

2022

USA

Monday, October 31st

Halloween

2021

USA

Sunday, October 31st

Halloween

Summary
Ireland is believed to be the birthplace of the Halloween festival.

Halloween in other countries
Halloween internationally

When is Halloween?
On October 31st, many of your colleagues in North America may dress up as monsters and visit neighbours' houses in search of sweets.
The reason for this strange behaviour is Halloween, the unique tradition of celebrating all things scary each year which is now gaining popularity across the world.
Halloween is a global holiday celebrated annually on Oct. 31. It originated with the Celtic pagan religious holiday Samhain, which was a day to make sacrifices for the ghosts of the dead believed to have returned to Earth that day. Halloween got its name when around 1000 A.D. the Christian church made Nov. 1 All Hallows Day, and Oct. 31 became All Hallows Eve which then was shortened to Halloween.
History of Halloween
Ireland is believed to be the birthplace of the Halloween festival. The Irish tradition dates back to the eighteenth century.
Halloween takes its roots from the old Celtic festival, Samhain Eve, when it was believed that the link between the worlds of the living and dead was at its strongest. Some scholars believe that Samhain (pronounced sow-in) was the Celtic new year. Samhain means Summer's End and was essentially a harvest festival and a time to ask for supernatural support to get through the coming winter.
Many of the Celtic Halloween traditions live on in Ireland today and were brought to America by Irish immigrants in the nineteenth century.
Nowadays, Halloween has grown to become the second-largest commercial holiday in the United States.
Did you know? In some American towns, Halloween was originally referred to as Cabbage Night, stemming from a Scottish fortune-telling game where girls used cabbage stumps to predict information about their future husbands.
Pumpkins
The legend of Jack O'lantern also goes back to the eighteenth century.
The legend is that an Irish blacksmith called Jack was denied entry to Heaven after he has was found to have colluded with the Devil. He was condemned to wander the Earth and his only light was a lump of burning coal inside a hollowed-out turnip. The villagers believed that placing a Jack O'lantern in their window would keep the damned soul of the wandering blacksmith away.
When the Irish immigrants arrived in America and tried to carry on the tradition they found there were not enough turnips and so they resorted to using pumpkins instead.
Trick or treating
In Ireland and England, people would dress in ghost and goblin costumes to confuse the spirits that they believed wandered the Earth on this night so that they would not think they were human and leave them alone.
Halloween Quiz
Did you know? Jack-'o-lanterns originated in Ireland and used to be carved out of turnips. The name is tied to the Irish legend of Stingy Jack, a drunkard who bargains with Satan and is doomed to roam the Earth with only a hollowed turnip to light his way.
The Sweetest Holiday?
In 2019, the National Confectioners Association put together some facts about candy at Halloween:
Candy corn and chocolate are American's top two favourite Halloween treats.
85% of Americans who give out candy for Halloween choose miniature treats.
Almost 80% of parents say they enjoy some of the treats their children collect on Halloween night.
96% of Americans think sharing seasonal treats is a great holiday tradition.
94% of Americans believe that chocolate and candy make holidays like Halloween more fun.
The confectionery industry generates $35 billion in retail sales per year, which includes Halloween treats. In 2018, the Halloween season totalled about $4.5 billion in chocolate and candy sales.
One confectionery manufacturing job supports 10 other American jobs in related industries.
In unrelated news, October is also Dental Hygiene Month in the US.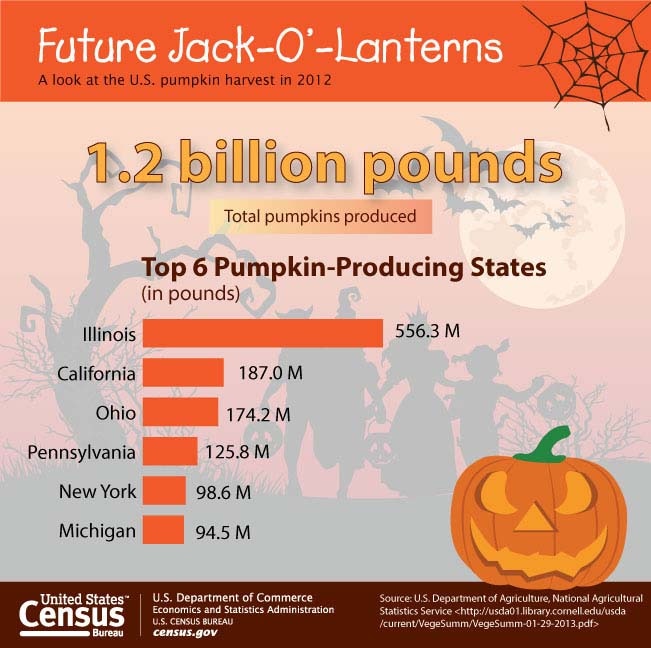 Find out more
Similar Observances
Explore more Folk holidays
Other Observances on October 31st 2024
All events on October 31st 2024