About National Pistachio Day
How long until National Pistachio Day?
National Pistachio Day

.

Dates of National Pistachio Day

2025

USA

Wednesday, February 26th

National Pistachio Day

2024

USA

Monday, February 26th

National Pistachio Day

2023

USA

Sunday, February 26th

National Pistachio Day

2022

USA

Saturday, February 26th

National Pistachio Day

2021

USA

Friday, February 26th

National Pistachio Day

Summary
Find out the dates, history and traditions of National Pistachio Day
The pistachio tree is a member of the cashew family, originating from Central Asia and the Middle East.
Pistachios are great as a snack or for home baking. They go fantastically well with sweet desserts, either whole or chopped. Magnesium contributes to the maintenance of normal bones. Thiamin contributes to the normal function of the heart.
Some nutty facts about Pistachios
Did you know? In the 1st century A.D. Emperor Vitellius introduced Rome to the pistachio. Apicius, Rome's 5th-century A.D. recipe book includes pistachios.
Did you know? Pistachios are known as the "smiling nut" in Iran and the "happy nut" in China. They're also known as the "green almond."
Did you know? One of the oldest flowering nut trees, humans have eaten pistachio nuts for at least 9,000 years.
Did you know? Pistachios are one of the only two nuts mentioned in the Bible (Genesis 43:11).
Did you know? Pistachios are the "colorful" nut, they get their green and purple hue from antioxidants.
Did you know? Research suggests that as one of the only in-shell snack nuts, pistachios may help slow consumption and the empty shells offer a visual cue, potentially reducing calorie intake. A preliminary behavioral eating study suggests that in-shell snackers ate 41% fewer calories than those who snacked on shelled nuts. This effect is known as "The Pistachio Principle."
Did you know? Pistachios are a good source of protein, fiber, magnesium, thiamin, and phosphorus. They're an excellent source of vitamin B6, copper, and manganese.
Did you know? Pistachios are related to the mango and the spice sumac.
Did you know? The Queen of Sheba loved pistachios. In fact, she demanded that the entire region's pistachio harvest be set aside for her.
Did you know? Scientific evidence suggests that eating 1.5 ounces per day of most nuts, such as pistachios, as part of a diet low in saturated fat and cholesterol may reduce the risk of heart disease.
Similar Observances
Explore more Food holidays
Other Observances on February 26th 2024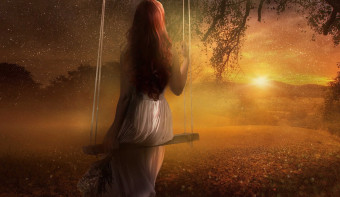 Find out the dates, history and traditions of National Tell a Fairy Tale Day
Read More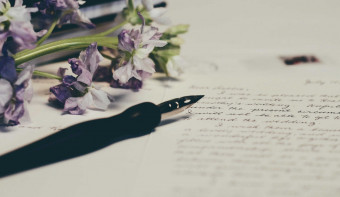 Find out the dates, history and traditions of Letter to an Elder Day.
Read More
All events on February 26th 2024