About Nelson Mandela Day 
How long until Nelson Mandela Day ?
Nelson Mandela Day 

.

Dates of Nelson Mandela Day 

2025

United Nations

Friday, July 18th

Nelson Mandela Day 

2024

United Nations

Thursday, July 18th

Nelson Mandela Day 

2023

United Nations

Tuesday, July 18th

Nelson Mandela Day 

2022

United Nations

Monday, July 18th

Nelson Mandela Day 

2021

United Nations

Sunday, July 18th

Nelson Mandela Day 

Summary
Since 2009, Nelson Mandela's birthday has been celebrated as a chance to honor his life and inspire others to take action to change the world for the better. 
Nelson Mandela Day  in United Nations in 2024
The theme of this year's Nelson Mandela Day is 'do what you can, with what you have, where you are'
Nelson Mandela Day is celebrated on July 18 every year in honor of the South African anti-apartheid activist. Nelson Mandela Day originated with the United Nations in 2009. Nelson Mandela Day is a worldwide day to remember Mandela's efforts and to promote awareness and activism against disempowered populations across the world.
This day also celebrates Mandela's life and legacy in a sustainable way that will bring about the needful changes.
In South Africa, people are encouraged to do something good for 67 minutes. This represents the 67 years of his life that Nelson Mandela spent on making the world a better place.
As per a statement presented by the Mandela Foundation on Mandela's behalf, it says, "We would be honoured if such a day can serve to bring together people around the world to fight poverty and promote peace, reconciliation and cultural diversity". The Mandela Day campaign's official message reads, "Nelson Mandela has fought for social justice for 67 years. We're asking you to start with 67 minutes".
Nelson Mandela Day in Quebec
In June 2015 the National Assembly of Quebec proclaimed February 11th as the Nelson Mandela Day. The primary aim of the event was to promote democratic values, cultural diversity and freedom in all its forms which are the foundation of democratic societies.
Find out more
Other Observances on July 18th 2024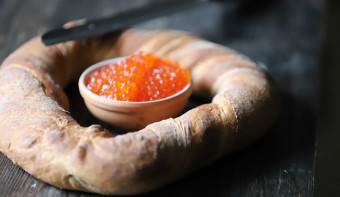 Caviar is one of the oldest food delicacies, having been a sought-after food for over a thousand years.
Read More
All events on July 18th 2024