About National Cheese Lovers Day
How long until National Cheese Lovers Day?
National Cheese Lovers Day

.

Dates of National Cheese Lovers Day

2025

United Kingdom

Monday, January 20th

National Cheese Lovers Day

2024

United Kingdom

Saturday, January 20th

National Cheese Lovers Day

2023

United Kingdom

Friday, January 20th

National Cheese Lovers Day

2022

United Kingdom

Thursday, January 20th

National Cheese Lovers Day

2021

United Kingdom

Wednesday, January 20th

National Cheese Lovers Day

Summary
Find out the dates, history and traditions of National Cheese Lovers Day

National Cheese Lover's Day is celebrated on January 20th every year. From cheddar to mozzarella, brie to stilton, there is a cheese for every taste and occasion.
Cheese can be enjoyed on its own, as part of a charcuterie board, melted on a sandwich or pizza, or even as a dessert. Cheese is also an important part of many cultures and cuisines. French cheese, for example, is known for its rich and complex flavors, while Italian cheese is often used in pasta dishes.
The cheese-making process is also fascinating, with many different methods and techniques used to create a wide variety of cheeses.
On National Cheese Lover's Day, cheese lovers can enjoy their favorite varieties, try new types, and even attend cheese-tasting events. Some people even make special cheese-themed meals or desserts to celebrate.
A 2017 study by Branston Pickle crowned Cheddar as the UK's favourite cheese.
The study revealed the country's top 10 kinds of cheese:
Cheddar
Red Leicester
Brie
Mozzarella
Parmesan
Stilton
Cream Cheese
Wensleydale
Camembert
Feta
Whether you prefer soft or hard, aged or fresh, there's no denying that cheese is a delicious and beloved food that deserves its own special day. So go ahead, indulge in some cheese today and celebrate National Cheese Lover's Day!
Similar Observances
Explore more Food holidays
Other Observances on January 20th 2024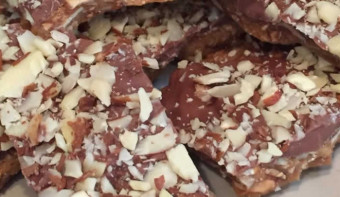 Find out the dates, history and traditions of National Buttercrunch Day
Read More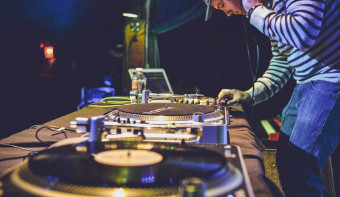 Find out the dates, history and traditions of National Disc Jockey Day
Read More
All events on January 20th 2024