This is our day guide for Thursday August 11th 2022 which shows you at a glance what's happening on this day around the world. Using the calendar on this page, you can look at a day guide for any day. Why not look up your birthday to see which holidays you share it with?
Observances on August 11th 2022
Public Holidays on August 11th 2022
On 11 August 1960, Chad gained its independence from France
Read More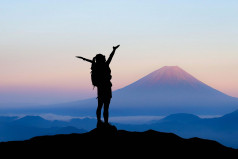 A new holiday since 2016, celebrating the nation's mountains. Mountain Day is intended is to provide "opportunities to get familiar with mountains and appreciate blessings from mountains".
Read More