About Autumnal Equinox
How long until Autumnal Equinox?
Autumnal Equinox

.

Dates of Autumnal Equinox

International

Tue, Sep 23

Observances Holiday

International

Mon, Sep 23

Observances Holiday

International

Sat, Sep 23

Observances Holiday

International

Thu, Sep 22

Observances Holiday

International

Wed, Sep 22

Observances Holiday

Summary
Find out the dates, history and traditions of Autumnal Equinox
The word equinox comes from the Latin words aequus, meaning "equal," and nox, meaning "night."
The sun rises exactly in the east and sets exactly in the west on this day, making day and night equal in length. From this day forward, the sun crosses over the equator to the Southern Hemisphere, meaning it rises and sets in the Southern Hemisphere, meaning that the days will begin to become shorter than nights in the Northern Hemisphere, heralding the arrival of Autumn.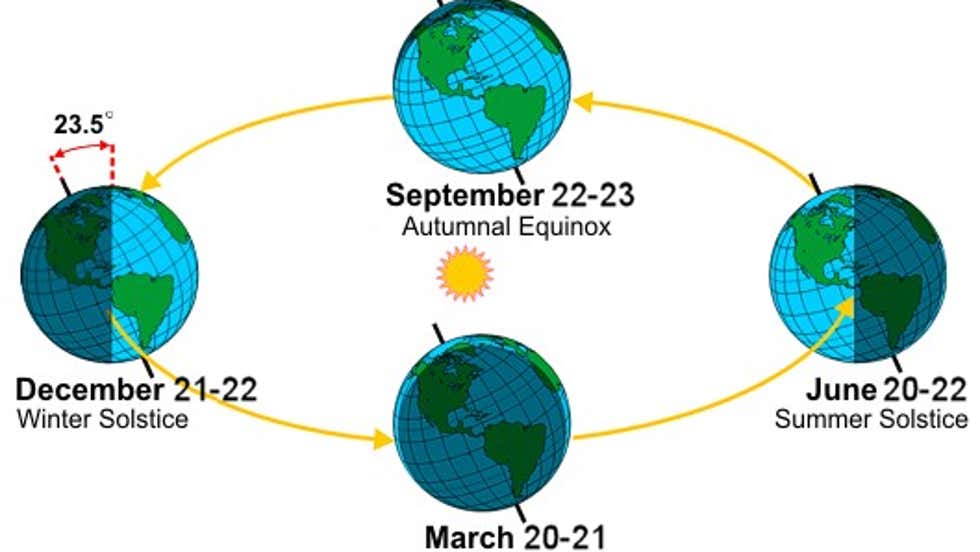 NOAA/NWS
Traditions of Autumnal Equinox
All around the world, the fall equinox has weaved its way into our cultures and traditions.
In Greek mythology, the fall equinox marks the return of the goddess Persephone to the underworld for three months, where she is reunited with her husband, Hades.
Great Britain's harvest festivals have their roots in the autumn equinox dating back to pagan times.
In Japan, Autumnal Equinox Day is a national holiday. In Japanese, it's known as Shubun no Hi (秋分の日), according to Office Holidays. The roots of the celebration are thought to go back to Shintoism and Buddhism.
Find out more
Similar Observances
Other Observances on September 23rd 2024
All events on September 23rd 2024