About National Indian Pudding Day
How long until National Indian Pudding Day?
National Indian Pudding Day

.

Dates of National Indian Pudding Day

2023

USA

Monday, November 13th

National Indian Pudding Day

2022

USA

Sunday, November 13th

National Indian Pudding Day

2021

USA

Saturday, November 13th

National Indian Pudding Day

2020

USA

Friday, November 13th

National Indian Pudding Day

2019

USA

Wednesday, November 13th

National Indian Pudding Day

Summary
Find out the dates, history and traditions of National Indian Pudding Day
A traditional New England Thanksgiving classic, Indian pudding is a baked custard with milk, butter, molasses, eggs, spices, and cornmeal.
The name is likely derived from the cornmeal, which was known as 'indian meal' in the past.
Similar Observances
Explore more Food holidays
Other Observances on November 13th 2021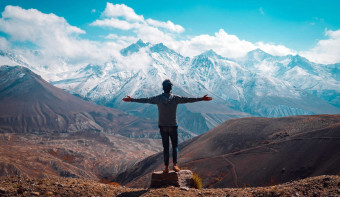 A day to highlight good deeds in the community focusing on the positive power and the common thread of kindness which binds us.
Read More
All events on November 13th 2021