About National Day of Giving
How long until National Day of Giving?
National Day of Giving

.

Dates of National Day of Giving

2024

USA

Tuesday, December 3rd

National Day of Giving

2023

USA

Tuesday, November 28th

National Day of Giving

2022

USA

Tuesday, November 29th

National Day of Giving

2021

USA

Tuesday, November 30th

National Day of Giving

2020

USA

Tuesday, December 1st

National Day of Giving

Summary
Find out the dates, history and traditions of National Day of Giving

National Day of Giving in other countries
National Day of Giving internationally
The Tuesday after Thanksgiving is a national holiday known as Giving Tuesday.
The day celebrates people financially supporting their favorite local charities or non-profits. It is also celebrated to promote the making of gifts rather than purchasing them.
GivingTuesday is a day where you can give back. It's an unofficial holiday that's celebrated the Tuesday after Thanksgiving, which falls on Nov. 30 this year.
GivingTuesday was created in 2012 at the 92nd Street Y and its Belfer Center for Innovation & Social Impact in New York City. Now, it's an independent nonprofit and a global movement that inspires people to give, collaborate, and celebrate generosity.
"It is an opportunity for people around the world to come together through generosity in all its forms by sharing acts of kindness and giving their voice, time, money, goods, and advocacy to support communities and causes," GivingTuesday said on its website.
According to USA Today, over $2.5 billion was donated on the annual day of giving back last year.
Find out more
Similar Observances
Explore more Charity holidays
Other Observances on November 28th 2023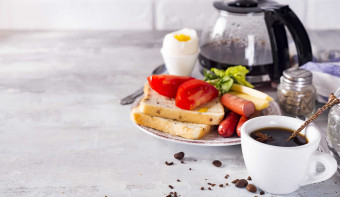 When drinking today raise your glass and say here's to bread, flour, egg, sugar and vanilla - it's a French Toast!
Read More
All events on November 28th 2023