About International Mother Language Day 
How long until International Mother Language Day ?
International Mother Language Day 

.

Dates of International Mother Language Day 

2024

United Nations

Wednesday, February 21st

International Mother Language Day 

2023

United Nations

Tuesday, February 21st

International Mother Language Day 

2022

United Nations

Monday, February 21st

International Mother Language Day 

2021

United Nations

Sunday, February 21st

International Mother Language Day 

2020

United Nations

Friday, February 21st

International Mother Language Day 

Summary
Find out the dates, history and traditions of International Mother Language Day 
International Mother Language Day  in United Nations in 2024
The 2022 theme is - "Using technology for multilingual learning: Challenges and opportunities". The theme aims to discuss the potential role of technology in order to advance multilingual education.
International Mother Language Day was proclaimed by the General Conference of the United Nations Educational, Scientific and Cultural Organization (UNESCO) in November 1999. The UN General Assembly welcomed the proclamation of the day in its resolution of 2002.
History of International Mother Language Day
On this day in 1952 students of Dhaka University and some social activists staged a protest to maintain the existence of their mother tongue. The protest soon turned into a massacre. 16 people were killed in this incident.
In January 1998, Rafiqul Islam and Abdus Salam, Bengalis living in Vancouver, Canada wrote a letter to Kofi Annan, the former Secretary-General of the United Nations. In the letter, they asked the UN to save the world's languages from extinction by declaring an International Mother Language Day.
The date February 21st was proposed by Rafiq to commemorate the 1952 killings in Dhaka during the Language Movement.
Did you know? Eight out of ten of all the languages humans have ever spoken are now extinct..
The efforts of the Bangladeshi people to protect their language is honoured by UNESCO which established February 21st as International Mother Language Day in 2000. The intention of the day is to promote awareness of linguistic and cultural diversity and multilingualism.
Did you know? In the Aymara language spoken in the mountains of Western Bolivia, the past is described as in front of the speaker and the future behind.
According to the United Nations, approximately 6,000 languages spoken across the world are at risk of extinction with a language disappearing every fortnight. As well as promoting intercultural dialogue and respect, languages are proven to also play important roles in the sustainable development of communities and the preservation of cultural heritage.
Find out more
Similar Observances
Explore more Culture holidays
Other Observances on February 21st 2024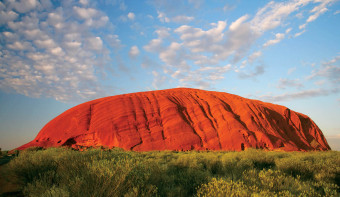 Find out the dates, history and traditions of National Close the Gap Day.
Read More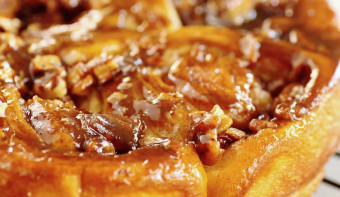 Find out the dates, history and traditions of National Sticky Bun Day
Read More
All events on February 21st 2024