About Holocaust Memorial Day
How long until Holocaust Memorial Day?
Holocaust Memorial Day

.

Dates of Holocaust Memorial Day

2023

United Nations

Friday, January 27th

Holocaust Memorial Day

2022

United Nations

Thursday, January 27th

Holocaust Memorial Day

2021

United Nations

Wednesday, January 27th

Holocaust Memorial Day

2020

United Nations

Monday, January 27th

Holocaust Memorial Day

2019

United Nations

Sunday, January 27th

Holocaust Memorial Day

Summary
Find out the dates, history and traditions of International Day of Commemoration in Memory of the Victims of the Holocaust 
International Day of Commemoration in Memory of the Victims of the Holocaust is commemorated on January 27th each year.
January 27 is the anniversary of the liberation of the Auschwitz death camp when 7,000 prisoners of the German Nazi camp were liberated by the soldiers of the Soviet Army.
The Nazis murdered over 6 million Jews, and millions of others, including LGBTQ+ people, Roma, Poles, Jehovah's Witnesses, people with disabilities and more. Today people around the world are paying tribute to victims and survivors of the Holocaust.
At 8pm local time, get ready to 'Light the Darkness'. Households across the world will be lighting candles and safely putting them in their windows to:
remember those who were murdered for who they were
stand against prejudice and hatred today
Light a candle and put it in your window at 8pm on 27 January (if you are able to do so safely).
Similar Observances
Find out the dates, history and traditions of International Chernobyl Disaster Remembrance Day 
Read More
Explore more History holidays
Other Observances on January 27th 2022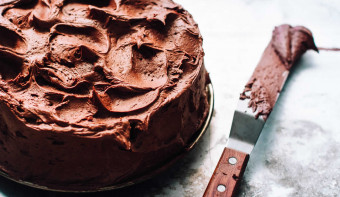 Find out the dates, history and traditions of National Chocolate Cake Day
Read More
All events on January 27th 2022