This is our day guide for Saturday March 27th 2021 which shows you at a glance what's happening on this day around the world. Using the calendar on this page, you can look at a day guide for any day. Why not look up your birthday to see which holidays you share it with?
Observances on March 27th 2021
Public Holidays on March 27th 2021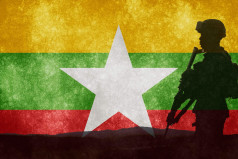 Armed Forces Day is observed as a public holiday in Myanmar on March 27th. Known in Myanmar as 'Tatmadaw Nay', it commemorates the rebellion against Japanese occu
Read More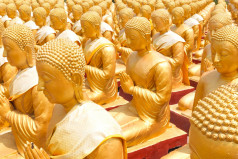 Shortly after Buddha began his teachings, 1250 monks gathered to hear Buddha preach.
Read More
← March 26th 2021 | Go to Today | March 28th 2021 →